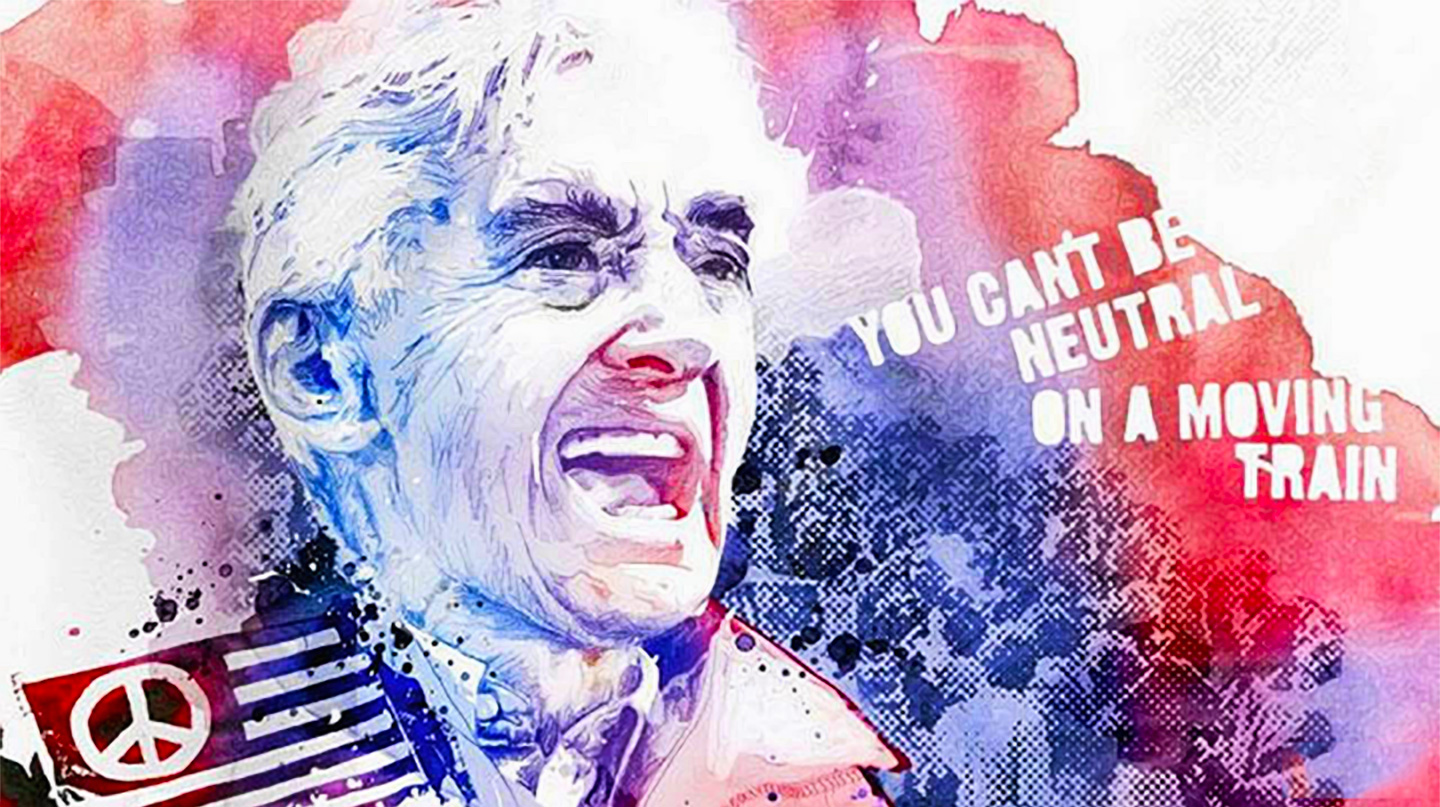 Howard Zinn was a historian, author, professor, playwright, and activist. His life's work focused on a wide range of issues including race, class, war, and history, and touched the lives of countless people.

Zinn grew up in Brooklyn in a working-class, immigrant household. At 18 he became a shipyard worker and then joined the Air Force and flew bombing missions during World War II. These experiences helped shape his opposition to war and his strong belief in the importance of knowing history.

After attending college under the G.I. Bill, he worked as a warehouse loader while earning a Ph.D. in history from Columbia University. From 1956 to 1963, he taught at Spelman College in Atlanta, GA, where he became active in the Civil Rights Movement. After being fired by Spelman for his support for student protesters, Zinn became a professor of political science at Boston University, where he taught until his retirement in 1988.

Zinn was the author of dozens of books, including A People's History of the United States, the play Marx in Soho, Vietnam: The Logic of Withdrawal, and SNCC: The New Abolitionists. He received many awards including the Lannan Foundation Literary Award for Nonfiction, the Eugene V. Debs award for his writing and political activism, and the Ridenhour Courage Prize.
"We don't have to wait for some grand utopian future. The future is an endless succession of presents, and to live now as we think humans should live, in defiance of all that is bad around us, is itself a marvelous victory."

I'm worried that students will take their obedient place in society and look to become successful cogs in the wheel - let the wheel spin them around as it wants without taking a look at what they're doing. I'm concerned that students not become passive acceptors of the official doctrine that's handed down to them from the White House, the media, textbooks, teachers and preachers.
We don't have to engage in grand, heroic actions to participate in the process of change. Small acts, when multiplied by millions of people, can transform the world.
I wonder how the foreign policies of the United States would look if we wiped out the national boundaries of the world, at least in our minds, and thought of all children everywhere as our own.