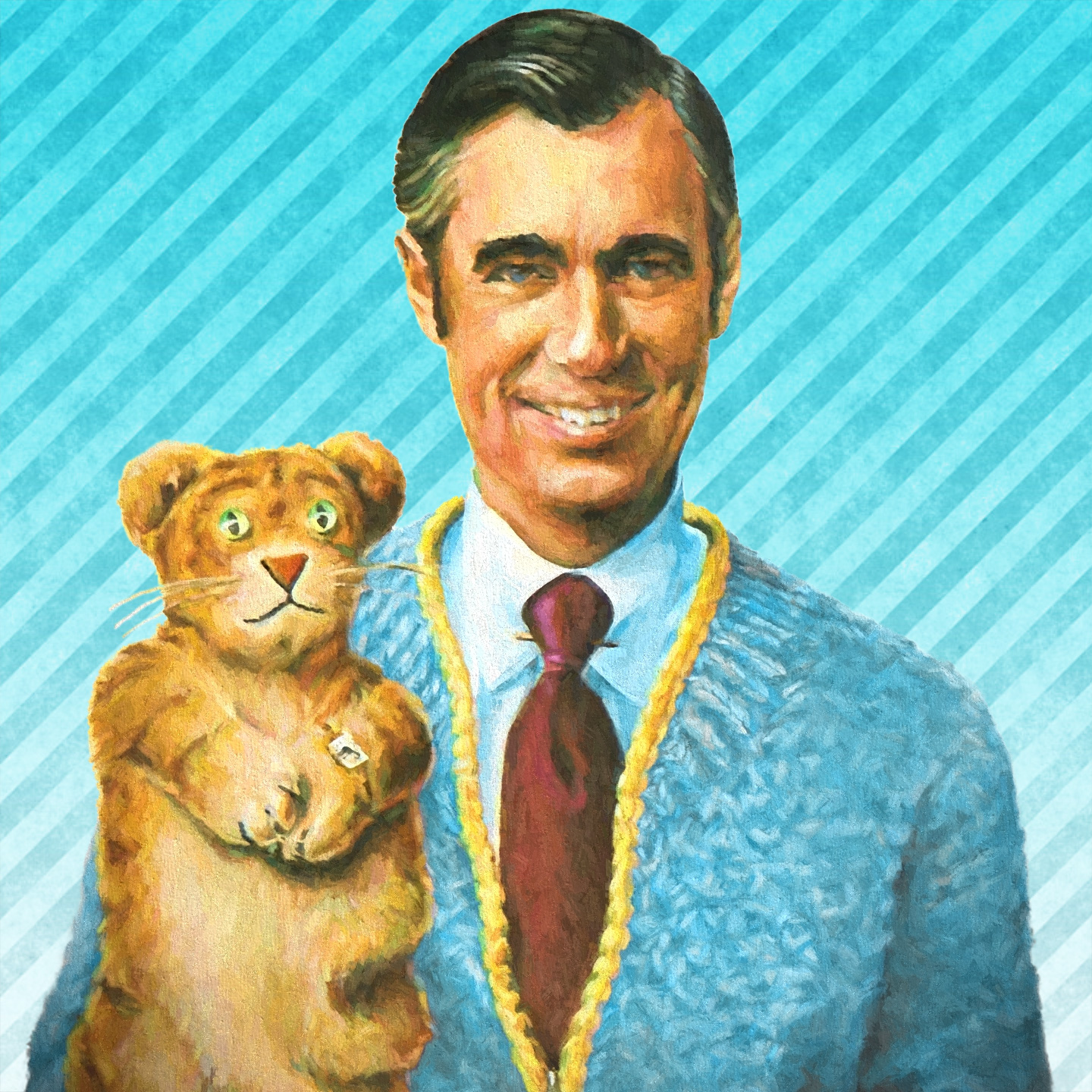 Fred McFeely Rogers (March 20, 1928 – February 27, 2003) was an American television personality, educator, Presbyterian minister, composer, songwriter, author, and activist. Rogers was most famous for creating, hosting, and composing the theme music for the educational preschool television series Mister Rogers' Neighborhood (1968–2001), which featured his gentle, soft-spoken personality and directness to his audiences.

Initially educated to be a minister, Rogers was displeased with the way television addressed children and made an effort to change this when he began to write for and perform on local Pittsburgh-area shows dedicated to youth. WQED developed his own show in 1968 and it was distributed nationwide by Eastern Educational Television Network. Over the course of three decades on television, Fred Rogers became an indelible American icon of children's entertainment and education, as well as a symbol of compassion, patience, and morality. He was also known for his advocacy of various public causes. His testimony before a lower court in favor of fair use recording of television shows to play at another time (now known as time shifting) was cited in a U.S. Supreme Court decision on the Betamax case, and he gave now-famous testimony to a U.S. Senate committee, advocating government funding for children's television.

Rogers received the Presidential Medal of Freedom, some forty honorary degrees, and a Peabody Award. He was inducted into the Television Hall of Fame, was recognized by two Congressional resolutions, and was ranked No. 35 among TV Guide's Fifty Greatest TV Stars of All Time. Several buildings and artworks in Pennsylvania are dedicated to his memory, and the Smithsonian Institution displays one of his trademark sweaters as a "Treasure of American History".


Confronting our feelings and giving them appropriate expression always takes strength, not weakness. It takes strength to acknowledge our anger, and sometimes more strength yet to curb the aggressive urges anger may bring and to channel them into nonviolent outlets. It takes strength to face our sadness and to grieve and to let our grief and our anger flow in tears when they need to. It takes strength to talk about our feelings and to reach out for help and comfort when we need it.
You know, I think everybody longs to be loved, and longs to know that he or she is lovable. And, consequently, the greatest thing that we can do is to help somebody know that they're loved and capable of loving.