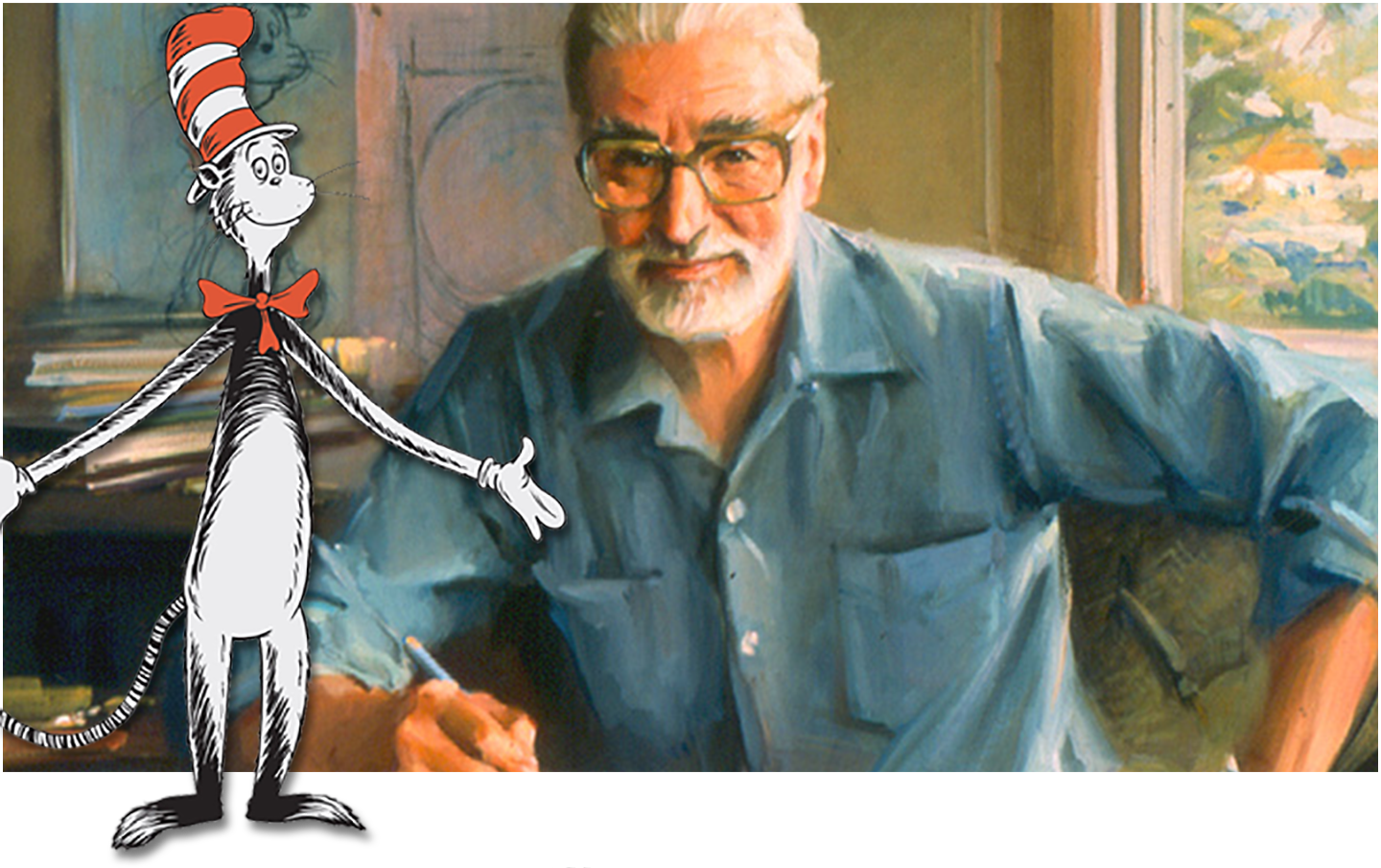 Acclaimed writer Dr. Seuss was born Theodor Geisel in Springfield, Massachusetts on March 2, 1904. Dr. Seuss' first children's book, And To Think That I Saw It On Mulberry Street, hit the market in 1937, changing the face of children's literature forever. It was rejected 27 times before it was finally published by Vanguard Press in 1937.

Following the war, Geisel and his first wife Helen moved to La Jolla, California, where he wrote and published several children's books in the coming years, including If I Ran the Zoo and Horton Hears a Who! A major turning point in Geisel's career came when, in response to a 1954 Life magazine article that criticized children's reading levels, Houghton Mifflin and Random House asked him to write a children's primer using 220 vocabulary words. The resulting book, The Cat in the Hat, was published in 1957 and was described by one critic as a "tour de force." The success of The Cat in the Hat cemented Geisel's place in children's literature.

In the years that followed, Geisel wrote many more books, both in his new simplified-vocabulary style and using his older, more elaborate technique, and including such favorites as Green Eggs and Ham and How the Grinch Stole Christmas. In 1966, with the help of eminent cartoonist Chuck Jones, The Grinch was adapted into an animated film.

Winner of the Pulitzer Prize in 1984 and three Academy Awards, Seuss overall was the author and illustrator of 44 children's books, some of which have been made into audiocassettes, animated television specials, and videos for children of all ages.

I like nonsense, it wakes up the brain cells. Fantasy is a necessary ingredient in living, it's a way of looking at life through the wrong end of a telescope. Which is what I do, and that enables you to laugh at life's realities.
You have brains in your head. You have feet in your shoes. You can steer yourself in any direction you choose. You're on your own, and you know what you know. And you are the guy who'll decide where to go.
I've heard there are troubles of more than one kind; some come from ahead, and some come from behind. But I've brought a big bat. I'm all ready, you see; now my troubles are going to have troubles with me!